ENOVIA V6 Customization Advanced Training Overview
ENOVIA V6 PLM Customisation Advanced Training will focus on the following topics: – Advanced Matrix Query Language (MQL) commands (Expressions, Interfaces, Dimensions, REL2REL Connection, Export/Import) Advanced Tool Command Language (TCL) commands (Control Flow) – Advanced User Interface (UI) customization (Grid table, Structure Compare) – Java Server Pages (JSP) customization, JSP filters and usage – Advanced APIs of ENOVIA V6 PLM – Know about SOAP Web services – Creating and consuming REST Web Services
Course Includes
20 Hours of Sessions
20 Hours of Practice
Flexible Schedules
Demo on Request
Post-training Support
One-on-One Doubt Clearing
Certification Oriented Curriculum
Real-time Project Use cases
ENOVIA V6 Customization Advanced Training Curriculum
You will be learning below modules in ENOVIA V6 Customization Advanced Training
Execute advanced Matrix Query Language (MQL) and Tool Command Language (TCL) commands needed for administration on ENOVIA V6 PLM
Execute advanced Matrix Query Language (MQL) and Tool Command Language (TCL) commands needed for administration on ENOVIA V6 PLM
Know about advanced User Interface (UI) Components on ENOVIA V6 PLM
Know about advanced User Interface (UI) Components on ENOVIA V6 PLM
Extend ENOVIA V6 PLM with Java Programming Objects (JPO)
Extend ENOVIA V6 PLM with Java Programming Objects (JPO)
Extend ENOVIA V6 PLM with Java Server Pages (JSP)
Use Java Application Program interface (API) – SCT (Studio Customization Toolkit) for defining/enhancing business logic on ENOVIA V6 PLM
Write REST Web Services and consume them on ENOVIA V6 PLM
Request
for more information
Hands-on ENOVIA V6 Customization Advanced Projects Covered
To put your knowledge on ENOVIA V6 Customization Advanced Training into action, you will be required to work on industry-based project that discuss significant real-time use cases on ENOVIA PLM. You will gain hands-on expertise in ENOVIA PLM concepts with this invaluable practical experience.
These projects are completely in-line with the modules mentioned in the curriculum and help you to gain a clear understanding of ENOVIA PLM application in the industry.
Advanced Data Model
In this industry oriented hands-on project you create Advanced Data Model
Advanced TCL
In this industry oriented hands-on project you create Advanced TCL scripts
Advanced User Interface Customization
In this industry oriented hands-on project you perform Advanced User Interface Customization
In this industry oriented hands-on project you perform Custom JSP Filters and Properties files
In this industry oriented hands-on project you perform Advanced Business Logic Customization
Improve your workforce to enhance productivity exceptionally.
Corporate
Training
Customized course curriculum as per your team's specific needs
Training delivery through self-Paced videos, live Instructor-led training through online, on-premise at PLMCoach or your office facility
Resources such as slides, demos, exercises, and answer keys included
Complete guidance on obtaining certification
Complete practical demonstration and discussions on industry use cases
Served
Notable Corporate Companies
Certification
Show the world that you have pursued one of the best in the industry.
Do I get course completion certificate?
Yes, we provide course completion certificate
What is the validity of the certificate?
The certificate is valid for life-time
ENOVIA V6 Customization Advanced Training Reviews
Had great learning experience with PLM Coach. It's worth the time and money, trainer is really good.
Training with PLM Coach is highly educational and they start and help me out on the topics from very basics. Thank You

Training with PLM coach is a wonderful experience. I have learn a new course it might give me a bright future. We learnt form basics. Thank you
Vinodha Nagaraju
Engineer
Good place to learn automation.

Thank you PLM Coach. I learnt a lot from this training program.

The course was very comprehensive and easy to understand. The instructors made sure that they are giving the information in a way that won't make me confused. Thank you so much for this great course!

Learnt a lot from this training programme.
I received online coach from PLMCoach on 3DEXPERIENCE Platform ENOVIA Essentials & EBOM. My coach was very patient and experienced. Because I'm based in the UK, due to the time difference, the coach made our sessions very flexible to fit my time schedule. I received very useful and fundamental training and knowledge about 3D Experience and Enovia. In every session, I got chance to have a hands on time to practice what had been told this session. And the coach found me some small tasks to practice at the end of training to help me understand and remember all the functions I learnt. Hope to do the training with PLM again


I think this is a best platform to learn about the PLM and 3DExperience.The mentors are also knowledgeable and Content is having good quality and value. Thank you 😊
Our
Instructor
Learn from the Industry & Technology Expert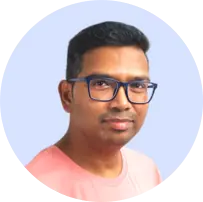 Name
Anup Karumanchi
Experience
20+ years
Specialized in
PLM / MES / CAD
More Details

Passion towards teaching made Anup Karumanchi launch PLM Coach and share his industrial experience, technology & business acumen that he had gained for over 2 decades. Delivering over 250+ workshops and trainings globally to over 2000+ industry professionals he is an expert in imparting knowledge

➡️ Checkout his LinkedIn Profile: https://www.linkedin.com/in/anupkarumanchi/
Job Assistance Program
Your intent to master next level skills are appreciated
We take pride in being part of countless career transitions worldwide
Post Training - Access to Premium Features
Career Counseling Sessions
Once you know the skills, we help you understand the eligible job roles, scope, and opportunities.
Mock Interviews
Explore what the real-time interviews expect from you.
Custom Resume Builder Access
We got a resume builder to help you prepare the best resume to win the first impression of recruiters.
Access to Code Repository
Get access to our training code repository to scale your knowledge.
ENOVIA V6 Customization Advanced Training
Objectives
What are the Objectives of ENOVIA V6 Customization Advanced Live Online Training?
Our ENOVIA V6 Customization Advanced Training provides you with the in-demand skills you need to create products of the highest quality. Upon completion of this training you will be able to:
Execute advanced MQL commands needed for administration

Extend the application with JSP / JPO

Use Java API (SCT)
Industry Statistics
Job Roles
ENOVIA Analyst
ENOVIA Developer
ENOVIA Solution Architect
20
+ Years Experienced
Coach
50
+ Served Global
Corporates
10K
+ Students Careers
Transformed
25
+ Exclusive PLM / CAD / MES
Courses
ENOVIA V6 Customization Advanced Training
FAQs
Can professionals from Non-IT background learn PLM / CAD Customization courses?
Yes, programming language is a catalyst to learn customization. Not to worry, PLM Coach teaches you the basic necessary aspect of programming required
What is PLM Coach's Unique Value Commitment?
Our Expert Coach had walked the same footsteps as our customers, and successfully built a PLM career as a non-programmer
Our content is the perfect blend of Computer Programming for Absolute Beginners + PLM Technology + Industry Application
Our Expert Coach has diverse knowledge in renowned PLM technologies in the market
Unlike other platforms there are no middle men, we deal with our customers directly
What are the benefits of taking course from PLM Coach instead of others?
Carefully crafted absolute beginner friendly content
Expert-led Coaching Sessions at your Convenience
Guided practical sessions by hand holding during execution
Visual Learning Experience using Design Thinking approach
PLM Career Guidance from an Expert
What if I miss the class?
Trainer repeats the classes for helping the missed participants
Yes, we got custom training programs to complete the course as you need.
You need good internet connectivity with a mobile/tab/laptop/system installed with Zoom / Google Meet.
PLM Coach Reviews can be found in the below locations
You can find various contact options in the below page
Or you can submit your inquiry in the below form
Yes and No, We provide only online / live instructor-led sessions for individuals. We provide classroom sessions for corporate companies
We have a Virtual Office located in HSR Layout Bangalore. We leverage co-working spaces for meetups
Absolutely, 50% of our sessions are focused on hands-on learning. Our training duration is accounted for practical sessions as well. We provide remote access to the participants for hands-on learning. During the session, trainer shares his screen and provides remote control so that participant will get hands-on experience under trainer's guidance
Learning a new skill involves various factors like participants ability to consume and digest, physical and environmental factors.
An average duration of the training is mentioned in the best possible conditions, duration also depends on the participants capacity to grasp the concepts.
In short the specified duration is indicative and it can vary between individuals
Yes, we offer group discounts
Yes, you can pay the course fee within two installments. However, you need to make the second payment before the seventh session.
Payment can be made through any UPI Payment enabled apps like Google Pay or PhonePe. Alternatively there is an option to do Bank Transfer via IMPS / NEFT. Credit & Debit Cards are Accepted
Yes, you can pay with Credit / Debit Cards / Net Banking / UPI
Yes, we provide complete course information to our potential prospects in various formats through their decision making journey.
We share course outline, demo video, training counselling and expert advise if required
Yes, we help you with placement assistance through mock interviews, resume building, and by forwarding your profile to our corporate clients seeking trained resources.
Yes, we cater to the requirements of working professionals who are enthusiastic in taking their careers to next level.
We work a schedule that best fits for our customer needs
We follow industry standards in curating focus groups. We have 3 to 5 participants in a batch depending upon the skill demand
Some of our trainings have 1 to 1 coaching sessions that gives close attention to our customers
As we cater to the diverse requirements of our customers, we offer weekday (Monday to Friday) and weekend (Saturday) sessions
We fulfil weekly learning of 5 hours for weekday batch and 3 hours for  a weekend batch depending on the selected course
We have a good mix of theory and practice to make the participant learn the new skill
We have alternative sessions for theory and practical covering the complete course 50% in theory and 50% executing hand-on exercises
Absolutely, we take pride in creating high quality content on PLM & CAD courses.
Most of our content related to technical how-to's, user guides, tips etc. are available on our blog (plmcoach.com/blog) for free.
We do share PDF documents, flow charts, etc. that were used to conduct the session to our customers via Microsoft OneDrive
No, we don't. But, we ensure that you get right amount of practice on the topic during the course.
Post course completion we offer complementary review sessions on need basis
Absolutely, we share the certificate after course completion.
You will get a verifiable course completion certificate once you attend all the sessions and successfully submit the assessments.
Our coach is experienced professional with 2 decades of experience on diverse PLM & CAD platforms.
He is experienced in executing multiple career pivots from Mechanical to CAD & PLM Customization.
Yes, we got custom training programs to complete the course as you need.
Yes, our experts help you draft the perfect resume that matches your desired job roles.
Yes, we have associated partners who allow payments through three/six easy installments.
Can I customize the course curriculum?
Yes, you can customize the course curriculum as per your requirements.
Can I have the classes as per my convenient timings?
Yes, we can schedule training sessions as per your availability.
Can I re-join the subsequent batch if I cannot continue in the current schedule?
Yes, we provide feasibility to attend the next batch for the missing sessions; however, we cannot guarantee that the same schedule availability.
Can I attend a session to confirm my enrolment for live training?
Yes, you can attend one live session before joining.
Yes, you can resolve your queries either in the current session or in the subsequent sessions.
Do you provide corporate training?
Absolutely, we love to work with corporate customers.
We facilitated various corporate trainings for leading MNCs on diverse PLM & CAD technologies
Will you adopt the latest release of a specific software release?
We keep our course curriculum aligned with the current stable Technology / Software version releases.
We want to hire resources you have trained. Is it possible?
Yes, we can offer resources depending upon the availability.
Is it possible to customize the live training (scheduling and curriculum)?
Yes, we can customize the course curriculum and schedule the sessions as per your project requirements.
Yes, we do conduct assessments.
Yes, we can arrange consulting sessions with the trainer at an extra cost.